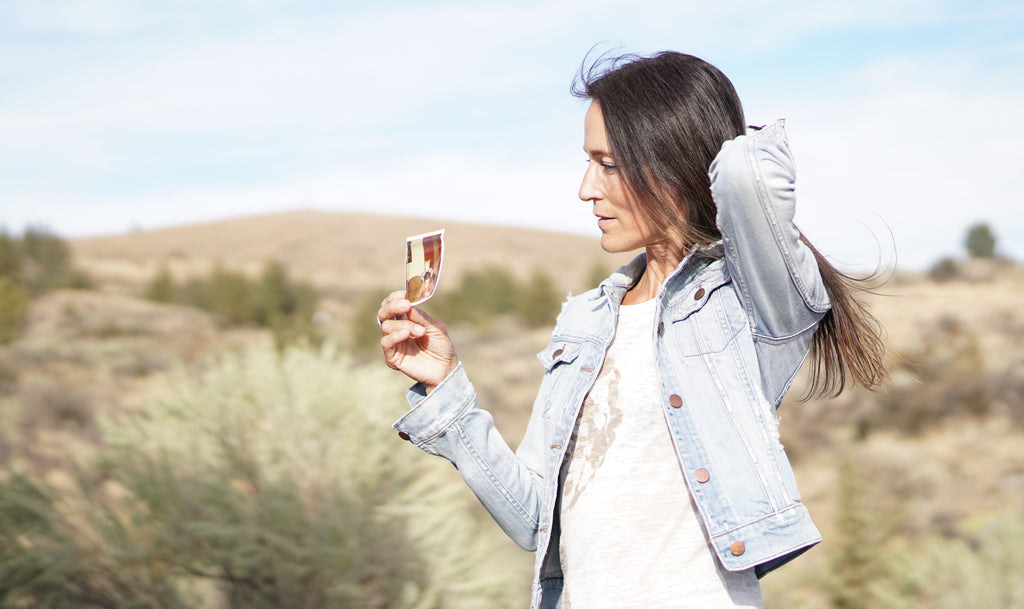 We have friends – really talented friends, now to whom we owe a huge favor for joining us in telling our story on a last-minute request. A big shout out to Amarett Jans and Lance Koudele Photography for understanding our brand voice and showing up to the party.
Location One: The Wind Farms.
Oregon currently has over 46 farms and 600 turbines accounting for over 12% of its electricity production. The average wind turbine generates enough energy in 94 minutes to power an average U.S. home for one month. So yeah, we're in on this!
Serendipitously, my high school friend Jim, happened to be in town from Phoenix in the middle of our brand video production with his DJI Mini 2 drone and a keen desire to use it.
So, we headed for the rolling desert hills of eastern Oregon on a perfectly windy day to capture these big, fabulous turbines in action.
Location Two: The House.
For the last six months, our tiny home has been ransacked with raw botanicals, production supply, and lab equipment to make this all happen. Adding lighting gear, tripods and lens bags into the mix was perfectly chaotic. 
Amarett & Lance worked perfectly together.
Location Three: The Desert.
Cue the sun-soaked Eastern-Oregon landscape, truckload of photography gear, models, drone, and boombox. Starting with an unsuspecting and nail-biting hike down a treacherous trail into a deep canyon, White River Falls emerges.
The eastern Mt. Hood watershed plunges 90' off a basalt shelf, skirting a defunct hydropower plant which, at its time, supplied electricity to north central Oregon from 1910 to 1960.
Aside from a cool mist on a hot day, our little hole in the desert made for a perfect backdrop for a few images.
Next stop, Bakeoven Road. I often ride this "tasty, twisty, stretch of tarmac love" on my motorcycle trips.
We were not disappointed with this steep ascent out of Maupin Valley that served up big sweeping views of dramatic plateaus to the south and east.
It was not going to be easy to harness the emotion she feels when being out here on her own. But we tried.
For Steph, emotion runs deep...thinking about her dad, and her heritage.
Location Four: The Light Box.
After 11 years of toiling on her skincare formulas, it's been a challenge to find packaging that lives up to her standards. Getting the product photography to perfectly articulate what's inside the bottle has been a significant source of anxiety for Steph.
In her patented style, Amarett nurtured her into an enjoyable experience as they curated beautiful product/raw botanical curations.
The shoot crept into the wee hours of the night so not to miss a detail. 
The light box juxtposed against the darkness of our backyard was surreal.
To cap off the evening, we incorporated a prize from our latest camping trip to the Ochoco Mountains. Boop!
What is a light box, you ask? It's a $50 product that removes shadows, smooths out light, and provides a plain background. Things that only your post production person will appreciate. Ta-daa...
Telling a story through writing, photography and video is a very personal and exciting experience. Four locations, eight friends, 46 hours of editing, 15GB of drive space, and that's a wrap!
Enjoy the final cut. We look forward to hearing your feedback.